MEET OUR TEAM
Brandon Kline  |  Co-Founder of Relle Organic Salon & Master Hair Designer.  Certified Organic Colorist with over 15 years of experience. Brandon is at the forefront of the organic movement in hair care which led him in 2012 to consciously and meticulously create an eco-friendly, clean and green salon environment, while offering a healthy, relaxing and incredible salon experience. Brandon created a salon by using repurpose materials well before it's popularity and many years of research to find organic, bio-dynamic and farm to chair products that he can proudly and confidently stand behind.  He  attended the Leon Studio One School of Design & Esthetics and has been in the industry since high school and all throughout his years at Canisuis College and thereafter. He attended the Sassoon Academy in Toronto and Chicago and has mastered the world-renowned Sassoon cutting techniques. He is passionate about sharing his knowledge of organic products and the truth about the health and beauty industry to his clients, so they can make a better and healthier choice for themselves.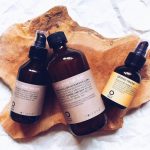 NEW TEAM MEMBER | New team member is an amazing team member. Our team has never been complete and now we know why. New team member has made us more awesome and as a result our services are ore awesome. Make sure you schedule your next service with new team member, you'll be glad you did. If you get a chance ask them about their stint as an old team member at their last salon.
Angel Diaz  |   Salon Manager and Master Hair Designer.  Angel is an accomplished and seasoned stylist, with many years of experience.  He is the first in the salon and usually the last one out.  He has been certified as an organic colorist for Organic Color Systems and Organic Way.  He attends cutting and coloring educational classes to stay on top of the latest trends.  Angel has been making those who sit in his chair look stunning and feel incredible.  A lengthy list of regulars can attest to Diaz's masterful cutting and coloring abilities.  The constant stream of clients and referrals, speak to his years of experience, talent, great sense of humor and impeccable chair-side manner.  If you can book with Angel, both the experience in the chair and the service will last well beyond the trip to the salon.
Tanesha Dupree  |   Hair Designer & Creative Coordinator for Weddings and Special Occasions: Experienced and accomplished stylist and a certified organic colorist.  Styling hair to Tanesha is an artistic medium like sculpting or painting and hair is the canvas that she gets to create beautiful things with. In her career she's had the pleasure of working in many different aspects of beauty from education to film, television, print, music, fashion etc.   Along with her travels she has had the incredible opportunity of working with celebrity planner Mindy Weiss who's client list boasts such names as Ellen DeGeneres and Heidi Klum to name a few.   But even more fulfilling to her is helping someone's dream come true and that's what she gets to do every time she works with a bride.  Aside from her mastery up-do's, Tanesha always has a smile on her face and genuinely cares about all her clients.  She has a fierce sense of humor and is absolutely beautiful inside and out.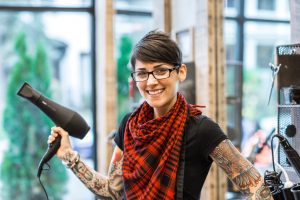 Carly Smith  |   Hair Designer and Certified Organic Colorist. Carly is especially skilled in pixie and razor cuts. She  started her career after graduating from The Salon Professional Academy in  2009 and began working at a salon in Williamsville up until 2015 .  Carly who is a vegan and yoga guru decided she wanted to be in a healthier and cleaner salon not only for herself, but for her clients, leading her to Relle.  She has received training and practical applications in cutting techniques, various color classes in ombre and balayage, as well as up-do and finishing classes from top educators in the area and across the country. She has attended the Organic Color Systems and Organic Way certified organic color classes.  Her passion comes from helping people walk away happy and feeling better than when they came in. She has enjoyed participating in events like Bald For Bucks, the Mercedes Benz Fashion Show, Buffalo State Fashion Show and Stars and Stripes event for WNY Heroes. Outside of doing hair, she enjoys spending time with her family, the outdoors, animals and health and fitness. Her Vegan lifestyle translates into our belief that what you put on your body is as important as what goes into it.  Carly not only talks the talk but she walks the walk.  She is truly an inspiration.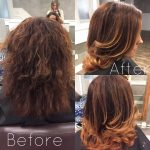 Samantha Stack | Samantha began styling hair after graduating from The Salon Professional academy in 2009. She sees hairstyling as a creative outlet, an art form. Within her first year in the industry she worked along top stylists at New York Fashion Week for designers including Betsy Johnson, Chris Benz and Badgley Mischka. Since then she has become enraptured with the alternative holistic lifestyle. She was set on finding a salon that believed in the ingredients and the source of there products from a quality and health conscious stand point. She was absolutely thrilled to find a salon who's compassion towards a holistic lifestyle matched her own. Nowadays you can also find Samantha teaching yoga when she's not at the salon. She prides herself on making her clients look and feel beautiful inside and out!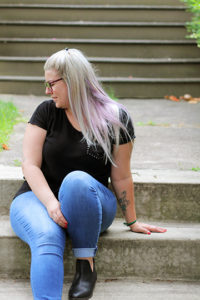 Nail Technician | Alberta June became very passionate about the health and care of nails after finally beating the lifelong struggle of nail biting. She chose to put care and time into her nails so that she would no longer have the desire to pick and chew. And it turned out to be quite a success. After two years of compliments and suggestions to further her education in the area, she finally began her nail technician career after graduating from The Salon Professional Academy in 2015. Since then she has been taking the most stubborn of hands and turning them anew. With each new client she takes on, she assesses their current situation and creates a new foundation that will lead them down the path to strong, lively looking nails. Be it on the hands or feet. She strongly believes that when you look good, you feel good, and it takes on a whole new level when you are consciously doing it in a way that benefits your health and mind. When she's not preciously painting and pampering, she's spending time with her soon to be husband and two fur babies. She loves a sweet getaway to the Adirondack Mountains where a piece of her soul will always live and flourish.